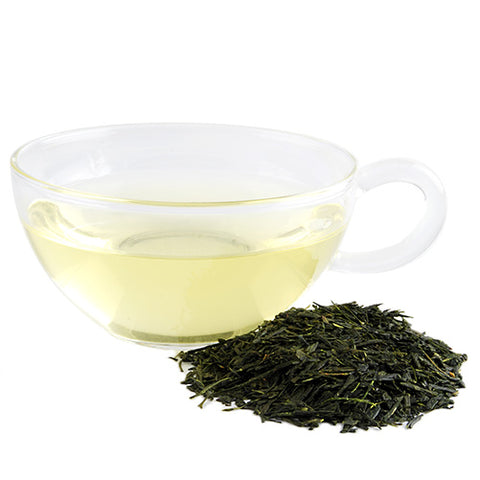 Sencha Reserve
Welcome to Sencha Kawane, the next single cultivar and single estate sencha green tea from Japan. The tea cultivar used for this light steamed sencha is Tsuyuhikari, which translates as Shining Dew. The tea is grown near the Oi River in the Kawane area of Shizuoka Prefecture.
The dry leaf of this Sencha Reserve is very aromatic. The steeped tea is a light yellow green with a floral aroma and notes of umami and sakura cherry blossoms.
Carefully steep at 170-175 degrees for 1 minute with multiple resteeps to enjoy the slight variation in flavor with each steep.
Every few months we will offer a different Sencha Reserve for you to experience as a drink at the shop or loose leaf tea to make at home.
Caffeine Content: Medium
Ingredients: japanese green tea [Note: this tea is grown and processed organically, but because our facility is not organic certified, we cannot label it as organic.]
Preparation:
Water Temperature: 170-175° F
Steep time: 0.5-1 minutes
Suggested serving size: 1 tsp/8oz of water
---
We Also Recommend
---