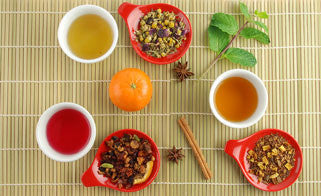 Tea Club as a Gift
Give the gift of tea with LizzyKate's Tea Club! We'll send this month's featured teas out to whomever you choose with no commitment to renew. The box will include 1 ounce each of the threes teas. There's enough to make 9-10 cups of each type of tea.
If you would like to send more than one month, visit our Tea Club subscription page and sign up for the recipient (you can notify us in advance or at the end of the time period to stop the subscription).
You can learn more about the teas we're currently shipping, here!
---