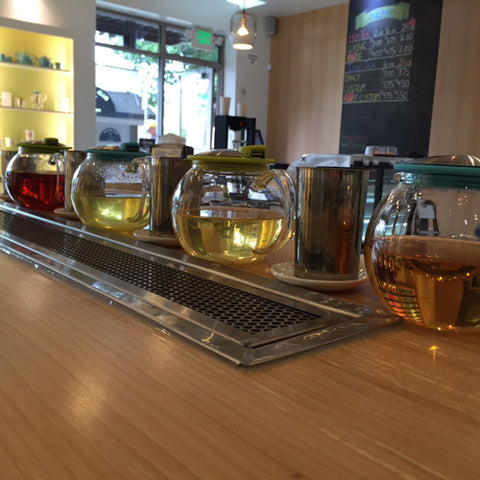 Tea 101: Expand Your Tea Horizons
Are you curious to learn more about tea? In this Tea 101 class you'll expand your tea horizons by learning the fundamentals of loose leaf tea such as:
where tea comes from
the main categories of tea (white, green, oolong, black, puerh)
how tea leaves are processed to make various types of tea
how to properly steep different teas
During the class, you'll taste 5-6 teas and learn how to make tasting notes for each one. The class is 1-1 ½ hours and will take place at the tea bar. The cost is $30 and includes treats.
Tea classes can also be arranged for larger groups during the day at off-site locations or after hours at the Kirkland shop. To reserve a date, call 425-250-6878 or email expert@lizzykate.com with the number of people and preferred date.
---
We Also Recommend
---