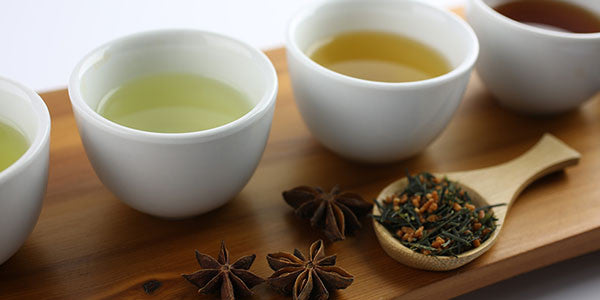 Posted by Amy R at
As you know the coronavirus situation is evolving every day. At the shop we are making these changes in addition to the ones announced in the last post:- all drinks will be served in paper to-go cups (no glass mugs or teapots and no traditional steeps)- 15% tip will be added to food and drink orders unless you tell us otherwise (this is to avoid you and our team both touching the iPad during a transaction)- we strongly encourage credit card payments (we will only accept credit cards starting 3/16)Later today there will be guidance from the local health department...
Posted by Will R at
Greetings from the LizzyKate construction office! After months of negotiations and planning with landlords, architects, designers and contractors, and approvals from the landlord and the city (still working on the Health Department, but that's very close and not yet due), we finally began constructon last week! As some of you may know, we are converting the space from a cafe style service to a tasting room with tea bar. We're doing this so that we'll have not only the ability to sell our teas and related products for making tea at home, but also so we can provide service in the...
Posted by Amy R at
We have some BIG news to share with you! After searching for almost a year, we have landed in a wonderful retail store location in downtown Kirkland. As our local fans know, Kirkland is a cute Seattle suburb located on the northeastern shore of Lake Washington. With boutique stores, sandwich shops, Pacific Northwest-theme restaurants, bakeries and art galleries, downtown Kirkland is a fun destination for an outing with friends or family. Marina Park is one block from our new location, and from spring through fall, the Wednesday Market and Summer Concert series take place there. After launching our online store...
Posted by Amy R at
We've had a busy holiday weekend with visitors from Minnesota, tea tasting and a very exciting football game. My cousin and her husband are visiting Seattle for the first time together, and in addition to taking in the usual Seattle sights (Pike Place Market, Pioneer Square, Snoqualmie Falls, plus many more), they've been sampling and learning a lot about tea. They had their first formal introduction to tea at the "Experience Green Teas" class at the Experience Tea store in Issaquah. The owner, Roberta, explained how all true tea comes from the same tea plant (camellia sinensis) and that green...
Posted by Amy R at
Happy 2015! Thank you to our family, friends and fans for your support in 2014. It takes a village to launch a start-up! I spent my last morning of 2014 taking a Tea and Chocolate Pairing class at Experience Tea Studio. This was the first tea class for my teenage daughter, and we went with another mom and her teenage daughter. The studio owner and instructor chose five teas (white peony, Chinese green tea, Taiwanese oolong, Chinese black and Yerba Mate) to pair with five chocolates (white chocolate, milk chocolate, dark chocolate 70%, mint dark chocolate, and dark chocolate with crystallized ginger)....
Posted by Amy R at
Once again I was at a spot where I realized I needed to learn more about tea from a professional. I searched for tea classes in the Seattle area and found a tea store called Experience Tea. Fortunately, the owner, Roberta Fuhr, is a Certified Tea Specialist which means she's taken the STI (Specialty Tea Institute) Level 1 and 2 classes plus all five of the Level 3 classes. The Level 3 classes are 1 or 2 day classes which focus on one or two types of tea (black, green, oolong, puerh, white, plus a cupping class). She has owned her wonderful store...
Posted by Amy R at
As I mentioned in my blog post, Why Tea, last spring I set off to learn as much as I could about tea. I started on the Internet reading articles about tea, subscribing to tea blogs, studying the health benefits, and anything else related to tea. Somewhere during my research I read about tea classes and a certification program offered by the Specialty Tea Institute which is affiliated with the Tea Association of the USA. In a stroke of good fortune they offered a Level 1 and 2 Tea class in Seattle in mid-April. I have since learned that they...